Interactions
Interaction takes Invoice Reconciliation to the next level gaining more productivity by drastically increasing your match rates.
Interactions is a Supplier Relationship Management tool that allows suppliers to participate in the invoice reconciliation process.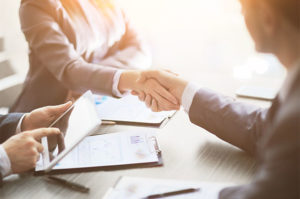 Interactions was developed for retailers as a collaborative tool in a controlled environment to manage vendor costing and quantities during the procure to pay process. Interactions delivers supply chain optimization by allowing your company to bring the efficiencies of Balances invoice reconciliation to your supplier network.
Interactions streamlines the time consuming process of communicating discrepancy resolutions to and from the vendor community with an automated collaboration process. The supplier information is systematically incorporated into the reconciliation process which means the discrepancy may be resolved without needing to involve the buyer.
Features
Automated notification and acknowledgement process between supplier and retailer
Provides support for non-EDI suppliers
Reduced workflow to buyers
Fully integrated with Balances Invoice Reconciliation
Benefits
Increase match rates with supplier
Involve both EDI and non-EDI suppliers
Increase productivity of buyers
Reduce supplier A/R work-load by:

Automating matching of remittance document and payment to invoice
Provide supplier with a single document of all payments and allowances on a consolidated check

Eliminate re-payments